Features designed to
increase revenue
Beautiful Design
You don't need to be a designer to get beautiful results.
Use +10 different beautifully designed building blocks to make your app perfect.
All of our blocks are handcrafted to ensure a beautiful and smooth user experience.
Arrange the blocks how you want to get the layout that matches your brand.
Need a different kind of block? We're always happy to help - just reach out.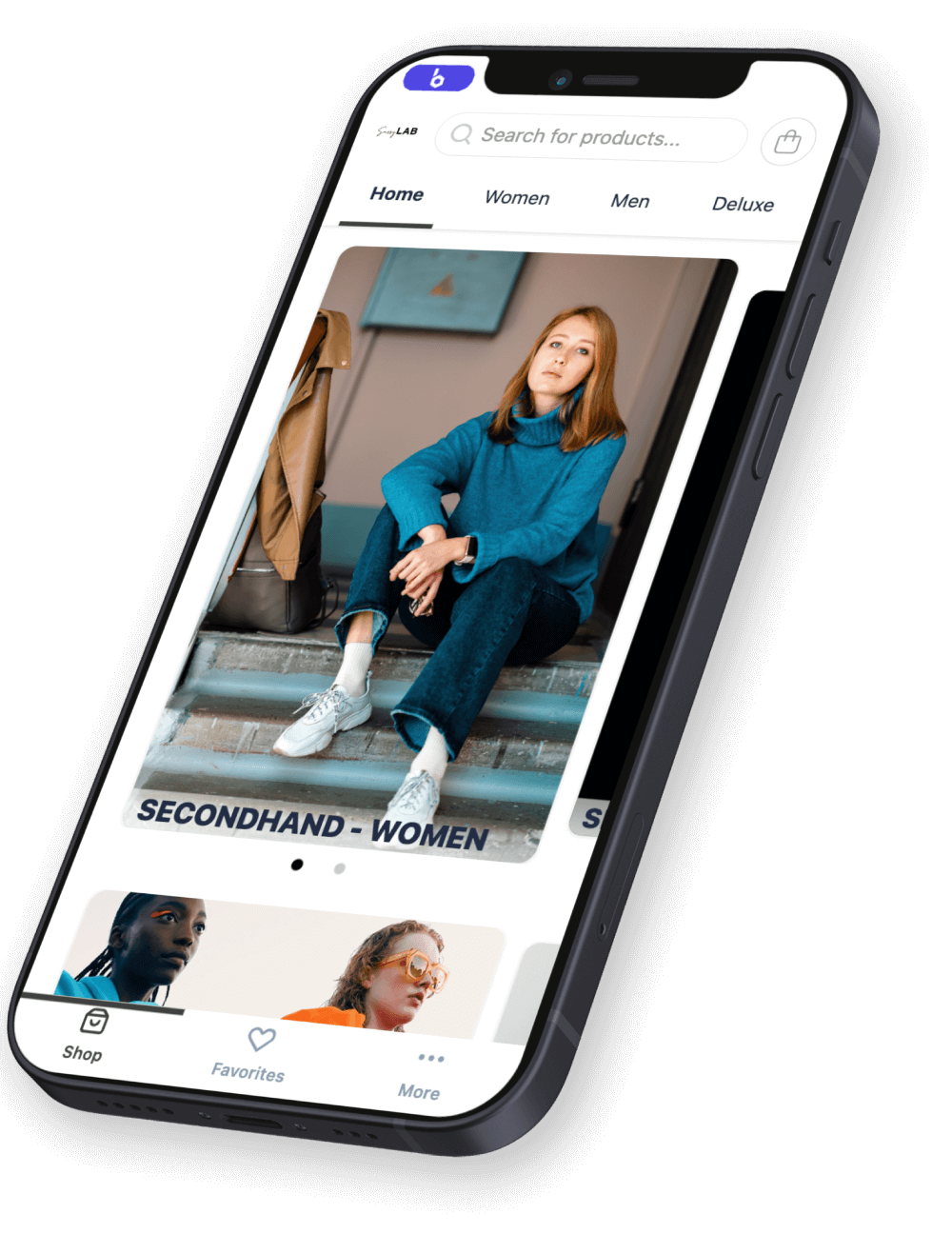 My app has been live for a week, and I have gotten nothing but positive feedback regarding the

beautiful design

and

user friendliness

. Super intuitive platform to work with.

Lisa

Founder of Handmade By
Push Notifications
Engage your customers and create instant revenue.
Push notifications offer an unmatched 7x better click rate than email
Link directly to your product or collection to increase direct revenue
Send automated push notifications like "Abandoned Cart" - just like you know it from email marketing
Send unlimited manual, scheduled, and automated push notifications for free
1
Add to cart
Customer adds a product to their cart and proceeds to checkout.
2
Distraction
Customer gets distracted and forgets to finish their order.
3
Push notification
BravoShop notices the abandoned cart and sends an automated push.
4
Conversion
Customer succesfully places their order - securing your revenue!
Ready to get started?
BravoShop is free to use while you are setting your app up. Once your app is published to the App Store and Google Play, you have a 7 day free trial.
Get started for free
Built to Convert
Your mobile website is leaving money on the table.
Conversion rate drops
dramatically
as page load time increases
Chart courtesy of CloudFlare
With a mobile app, users don't need to wait for your page to load.
Every page and block in your app is carefully designed to optimize for conversion.
Push notifications convert at a much higher rate than other marketing initiatives.
Combine your industry knowledge with our powerful platform.
Fully Integrated
You're already in Shopify Admin - stay there!
You can use BravoShop without ever leaving Shopify Admin
All your products and collections orders are automatically synchronized
Your payment gateway works out of the box and utilizes Shopify's optimized checkout flow.
Orders made in the app are automatically synchronized with Shopify - no need to keep track of multiple systems.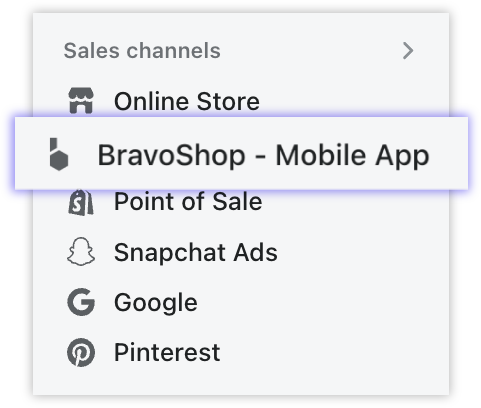 BravoShop shows up right where you want it - directly in your Shopify dashboard.
Fully Customizable
No two brands are the same - make the app your own.
Here are some of the things you can customize in BravoShop
Colors
Texts
Language
Images
Logo
Products
Collections
Layout
... and more
Responsive Support
If support doesn't respond swiftly and with relevant answers, they might as well not be there.
At BravoShop, fast and effective customer service is key.
When you sign up for BravoShop, we assign you a dedicated App Manager.
Confused about something and need a thorough explanation? Send us an email and receive an answer in a few hours.
Need immediate assistance? Reach out via chat and get connected to a support rep in seconds.
Awesome customer service is not optional. At BravoShop, it's what we do!
I had a very positive experience working with the BravoShop tool as well as their onboarding and support team. Always very professional, and fast feedback to issues and feature-request. All my best recommendations go out to BravoShop!
Maintenance and Security
Worried about having to maintain your app? We got you covered.
We handle all the necessary communication with Apple and Google.
Support for new iOS and Android updates is done for you.
We stay on top of regulatory changes that may affect your brand.
Changes to your layout are immediately available in the app.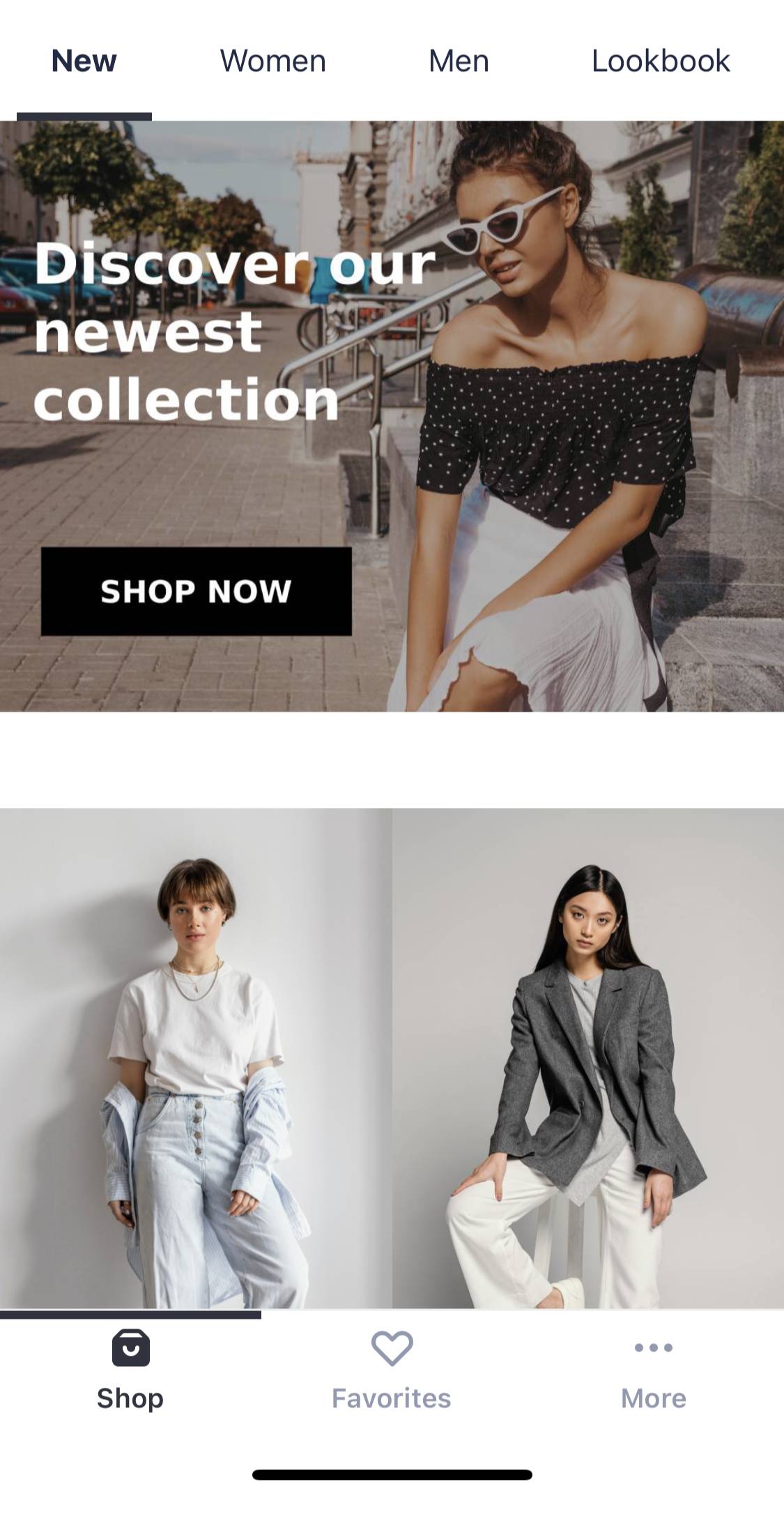 Ready to get started?
BravoShop is free to use while you are setting your app up. Once your app is published to the App Store and Google Play, you have a 7 day free trial.
Get started for free