Get started for free and select the plan that
matches your needs
Getting Ready
Free to use until your app is ready to be released to App Store and Google Play.
Free
Get started for free
Visual No-Code App Builder
Test your app on your own phone
Customer service will help you get started
Technical support
Ideal for businesses operating in a single market.
$99/month
Get started for free
7 days free trial
Release your app to iOS and Android
Unlimited push notifications
Scheduled push notifications
Automated push notification flows
Instant app updates
Power
For growing eCommerce brands operating in multiple markets.
$499/month
Get in touch
7 days free trial
Custom blocks
Multiple languages and currencies
Shopify Plus
Dedicated app manager
Trusted by top e-commerce brands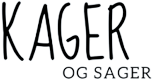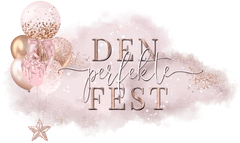 Comparison
Getting Ready

Core

Power

Platform
No-code app builder

Included in Getting Ready

Included in Core

Included in Power

+10 beautiful pre-built blocks

Included in Getting Ready

Included in Core

Included in Power

Automatic sync with Shopify

Included in Getting Ready

Included in Core

Included in Power

Optimized for a great user experience and increased conversion rate

Included in Getting Ready

Included in Core

Included in Power

Test on your own phone

Included in Getting Ready

Included in Core

Included in Power

Release to Apple App Store

Not included in Getting Ready

Included in Core

Included in Power

Release to Google Play

Not included in Getting Ready

Included in Core

Included in Power

Instant app updates

Not included in Getting Ready

Included in Core

Included in Power

Customize colors

Not included in Getting Ready

Included in Core

Included in Power

Shopify Plus

Not included in Getting Ready

Not included in Core

Included in Power

Push Notifications
Unlimited push notifications

For testing

Included in Core

Included in Power

Scheduled push notifications

For testing

Included in Core

Included in Power

Deep linking to products, collections and other pages

Not included in Getting Ready

Included in Core

Included in Power

Attach images and GIFs

Not included in Getting Ready

Included in Core

Included in Power

Automated push flow (abandoned cart, new user, inactive user, etc.)

Not included in Getting Ready

Included in Core

Included in Power

Internationalization
App translated to your local language

Not included in Getting Ready

Included in Core

Included in Power

Multiple languages

Not included in Getting Ready

Not included in Core

Included in Power

Multiple currencies

Not included in Getting Ready

Not included in Core

Included in Power

Support
Email and live-chat support

Included in Getting Ready

Included in Core

Included in Power

Implementation and technical support

Included in Getting Ready

Included in Core

Included in Power

Ongoing maintenance

Included in Getting Ready

Included in Core

Included in Power

Phone support

Not included in Getting Ready

Included in Core

Included in Power

Dedicated app manager

Not included in Getting Ready

Not included in Core

Included in Power
Trusted by top e-commerce brands